Courses - Biological Sciences Department
From this navigation page, the following information is immediately available about the courses offered by the Biological Sciences Department of Sierra College.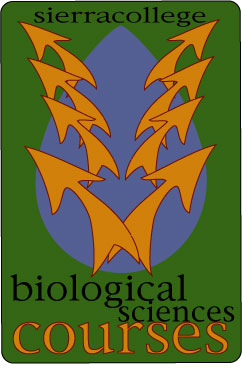 Expanded Course Descriptions

Course Selection Guide - Which course should I enroll in?

Field Trips - Additional, general information about the biology field program

Course Scheduling Pattern - Predicting the future?

Guide to Enrolling in Biology Classes for Counselors and Students




Sierra College Catalog

Sierra College Class Schedules
Specific class information and resources for currently enrolled students is available under the navigation heading "Course Materials". If you need further information or have specific, unanswered questions, feel free to contact department staff.