Join us, get connected, stay informed!
The Sierra College Microbiology Club was established during the spring semester of 2013 and approved as the Sierra College Student Chapter of the Northern California Branch of the American Society for Microbiology (NCASM) during the summer, 2013 conference of the American Society for Microbiology (ASM) held in Denver, Colorado. We are currently the only community college chapter of ASM in California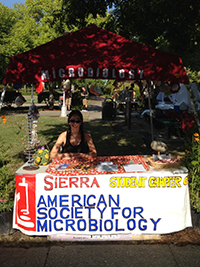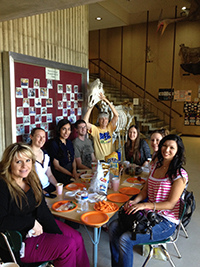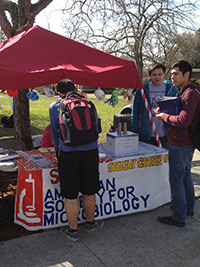 Organizational Goals
Promote student interest and success in microbiology
Improve quality of Sierra College microbiology programs within the district
Promote community interest in microbiology and related sciences
Assist microbiology students with academic goals and provide research opportunities
Encourage student participation in local, state and national ASM meetings
Membership and Electorate
"Active Club Members" are enrolled students in good standing with NCASM
"Faculty Advisors" are Sierra College faculty members in good standing with NCASM
"Associates" are volunteers in good standing with NCASM
Officers shall include: President, Vice-President, Secretary, Treasurer, and Public Relations
Only "Active Club Members" can vote, and new officers shall be elected at the beginning of each semester
To access a copy of our constitution, visit: Sierra Student ASM Constitution
Meeting Location and Time
Regular weekly meetings are held in the Sierra College Natural History Museum (Sewell Hall, room 110).
The current meeting time is Tuesday afternoons at 4:00.
Meeting times are subject to change and are arranged to best accomodate member schedules.
Students unable to attend meetings can still participate in the Sierra Student ASM.