Sierra College Arboreta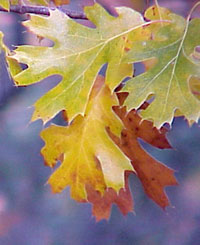 How Can I Help
The Sierra College Arboretums
The western section of the Sierra College Arboretum was planted in the 1960's to provide a living collection of California native plants. Many of the trees were arranged to represent plant community groupings (e.g., yellow pine forest, redwood forest, oak woodland, etc.). The large trees not native to this area have been lovingly hand-watered to insure their survival during the hot dry summer months. Over the years the arboretum has grown and changed, largely depending on who volunteered to provide assistance
We are interested in expanding and developing an aesthetically pleasing atmosphere within the arboreta while maintaining the existing botanical landscape that has matured over the years. To continue to enhance the arboreta beyond its current presence by increasing its richness of species and by making it more accommodating for everyone to enjoy, we would appreciate your assistance. Imagine strolling through native California habitats - the Central Valley, the Coast, the Sierra. Explore the rich variety of plants from many lands that we use for enriching our homes and towns. The arboreta can teach you about the ecology and natural history of many plants, some of which are very drought-tolerant yet beautiful and graceful.
Did you know there is a pond and a vernal pool, both rich in wildlife, in the arboretum?
Our future plans for the arboretum include meandering walkways to bring you closer to the living trees and plants without damaging them; bridges to cross the natural drainage; the construction of new stream habitats which will allow for water-loving plants to grow; soft borders by which to delineate the different natural flower communities; benches and tables to sit, relax, study, and observe wildlife; and interpretative information more readily available to all visitors. In addition to all that, there is room for the arboretums to expand and display new species. For now, the first project is the installation of an irrigation system to provide water as needed during the hot summer months. Once installed, this will allow for new plantings while preserving the existing, living, botanical collection that so many have worked to maintain over the years.
The Sierra College Biological Sciences Department and the Environmental Horticultural Department working side by side with the Natural History Museum invites you to join in our beginning efforts to expand and develop your arboreta into a thriving, aesthetic, and knowledge-promoting garden. Please get involved by making a tax-deductible donation to help us complete the many planned improvements. This dream could be a reality with your help. Please donate what you can to: "Sierra College Foundation, Account # 288", The Arboretum Fund.
Instead of donating money, we also could use your help working in the arboretum as an volunteer a few days each month. You could help with mulching projects to prevent weeds and water loss throughout the grounds or perhaps you would like to sponsor or care for a specialized garden areas such as a butterfly garden or lily meadow or serpentine barren or an alpine rock garden. Your volunteer assistance would be greatly appreciated.
Come by and talk to us about the plans for the future of our arboretums. If you would like, we would be glad to personally introduce you to the arboreta and its many plant specimens. We will be glad to talk with you or answer any questions you might have. You are invited to picnic, view the plants, or just to seek a moment of peace among the trees.
If you wish to contact us about the arboreta:
Bio. Sci. Dept., Sierra College, 5000 Rocklin Rd., Rocklin, California, 95677
"…Through our slow assembling of knowledge,
through mistakes and advice, one job
remains constant - the planting of trees…."
-- Mirabel Osler