The new edition of the Sierra Foothill Nature Guide (Nature Trail Guide) is now available for purchase.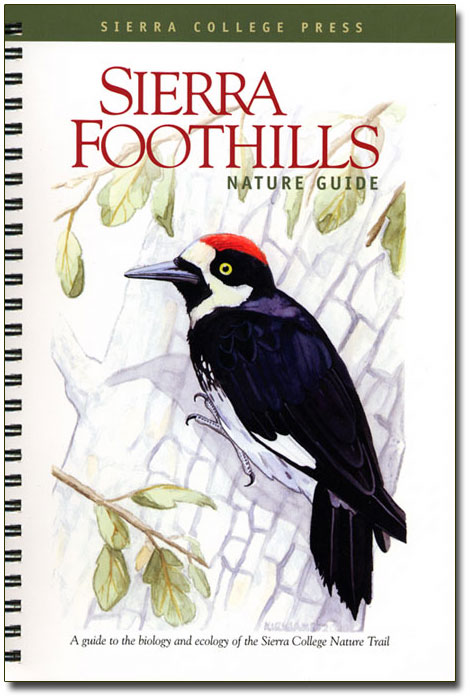 Sierra Foothills Nature Guide
A guide to the biology and ecology of the Sierra College Nature Trail.

"The key to a good local field guide is its ability to help its readers discover unique aspects of the locally encountered ecosystems. By presenting us with the variety of plants and animals regularly seen in this area plus important natural history information, the Sierra Foothills Nature Guide has succeeded in creating a useful and educational local field guide. It will be an invaluable resource for local biologists, students or anyone who enjoys spending a little time observing and enjoying the Placer County foothills." - Susan Ramones, Wildlife Biologist, ECORP Consulting Inc.



How do I obtain copies?
Contact the Sierra College Science Club, any of its members or the Sierra College Natural History Museum to purchase copies.
Cover Price: $12.95
You can obtain copies by mail. Mail your check (please, do not send cash) made payable to "Sierra College Science Club" for $12.95 to:
Sierra College Science Club
Sierra College
5000 Rocklin Road
Rocklin, CA 95677.
Call the Natural History Museum information number, (916) 789-2724, for additional information or to make special arrangements concerning the purchase of this guide.

ISBN 0-9716046-1-4
New and updated features in this edition: