Biological Sciences 1
General Biology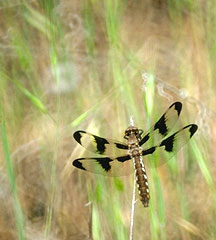 Specific class information for
Jennie Skillen's classes (Fall 2009):
Course code: 80321:
Course codes: 80317 and 80318:
General Biology is a four (4) unit lecture and laboratory course (3 lecture hours plus 3 lab hours per week). It is primarily designed for students majoring in the Biological Science and other closely related majors. It transfers to CSU and UC Systems as well as other universities. Bio. Sci. 1 emphasizes the basic biological principles as related to cell structure and function, levels of organization, cell reproduction, genetics, development, evolution and ecology. Information provided on this website is subject to change - it is your responsibility to always consult with your instructor for the most current information concerning your class.

Sierra College Biological Sciences: